In the year of 2015 already, people seem to be still falling the same online money making scams that were created 5-10 years ago.
So what is the reason behind it? It seems like people who keep getting scammed by such things are usually desperate to make quick and easy money online.
Don't be one of these people! In my opinion, it is your personal responsibility to protect yourselves and your loved ones from these scams by educating yourself on what is legit and what isn't.
In this article, I listed a list of 10 very popular money making scams that may seem obvious (or not so obvious) because it has been around the internet for so long already.
Note: Some of the links may include affiliate links!
1. Data entry jobs
'Data entry jobs' are usually one of the most overused words, which are usually scams 99% of the time. Most websites that promise data entry jobs offer jobs such as entering information in spreadsheets, transcribing or proofreading. One example is Jobjungle, which is actually a scam website that make people sign up for a lot of services, and not providing any job afterwards.
One of the obvious signs is them paying you way too much. If they promise to pay you $3,000 a month just for basic data entry work, you should be wary and suspicious of it. Another very obvious scam sign is that they ask you to pay a registration fee before you are able to begin work.
I have probably repeated many times on how most data entry jobs are scams. However, there are quite a few websites that do offer legit work-at-home data entry jobs. The downside is don't expect to get paid a full time salary just doing this alone.
Below here are some recommended legit sites that I have come across so far that are definitely legit and are paying. The jobs provided has a huge variety of data entry jobs you can do.
Some recommended legit sites are:
1. Microworkers
2. Clickworkers
3. mTurk
2. Online typing jobs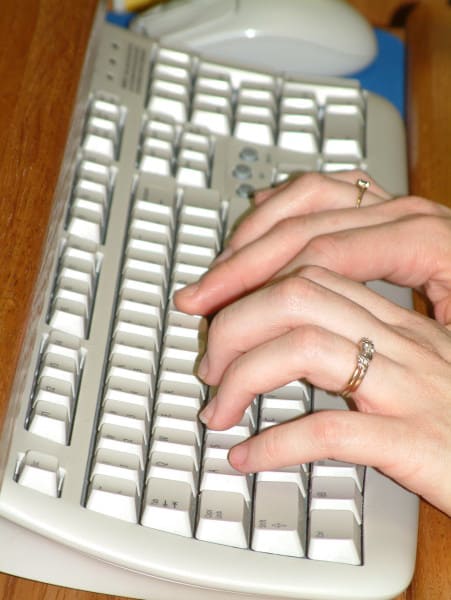 Online typing jobs are very similar to data entry jobs, as most websites that offer such services are usually scams too. These websites usually offer to pay you a sum of money per 1000 words, or per pages.
You can easily identify if such a site is a scam: Unrealistic payment amounts, website bombarded with advertisements and registration fees are some signs to look out for.
For online typing jobs, I recommend signing up account as a freelancer from these sites. Create a profile on these sites and advertise your typing services, and you can begin sourcing for clients yourself. This is probably the best way in order to get typing jobs that are legit.
Some recommended legit sites are:
1. Refer to first point on data entry for some sites as they offer typing jobs too.
3. Upwork.com
EDIT: I recommended Elance.com and odesk.com as recommended sites, but I was informed that odesk is now called Upwork, and Elance has merged with Upwork. Any users that are working with Elance should know that you should move your existing account over to Upwork (There is a process to move your account!)
3. Pyramid schemes
Pyramid schemes are usually illegal in most countries as it is a very unsustainable concept. These programs are usually mistakenly linked with MLM due to the commission structure. The only difference is that legitimate MLMs do have a products that they sell.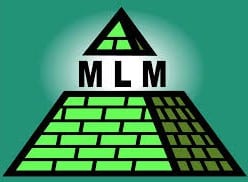 Here's a quote from wikipedia:
A pyramid scheme is an unsustainable business model that involves promising participants payment or services, primarily for enrolling other people into the scheme, rather than supplying any real investment or sale of products or services to the public
If you come anywhere close to a pyramid scheme that ask you to refer people to make money, turn the other direction and run far away quickly. Even if you are thinking of joining a legitimate MLM, you should know a few things before choosing to enter the program.
4. Survey sites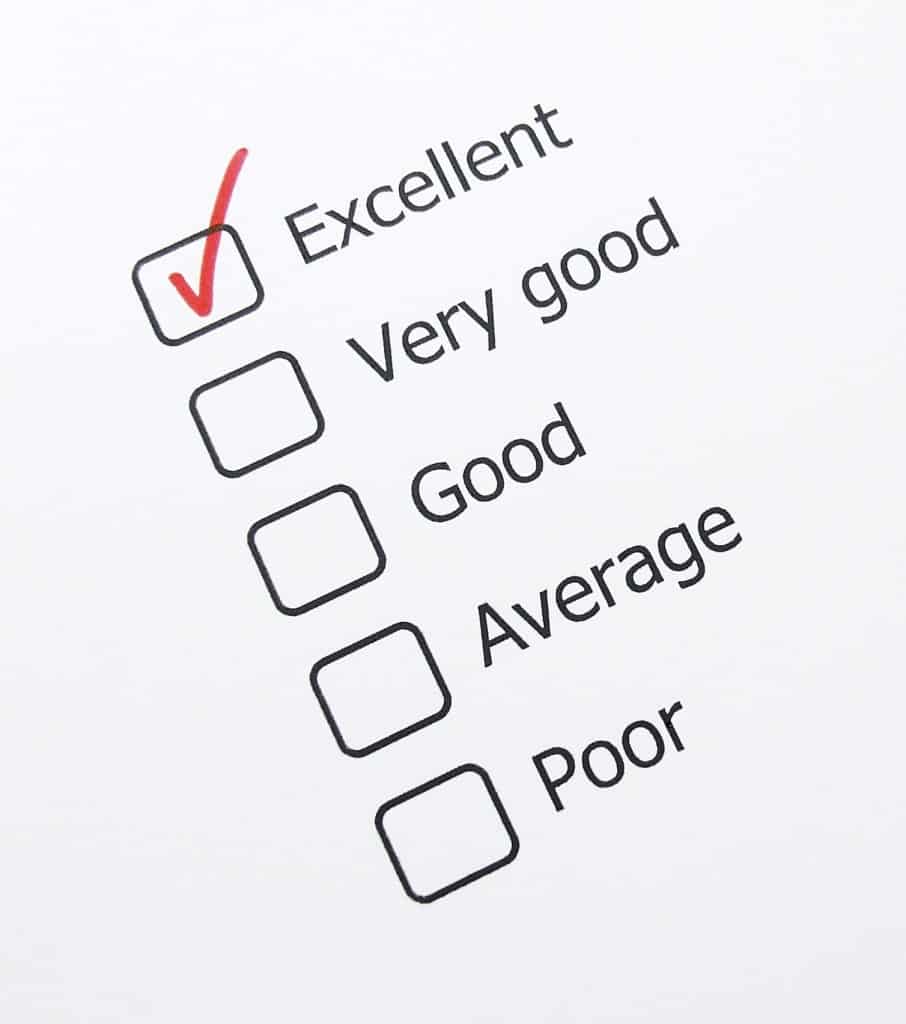 There are actually a lot of legitimate survey sites out there right now that do pay people money. For once, I have the a list of the best paying survey sites that I use to make money myself.
The scam survey sites usually offer false promises of 'high payment' per survey, or 'Earn $3000 a month' doing surveys alone. This is definitely not possible from my experience, as most other survey sites pay a couple of dollars per survey at most. At best, surveys are a side income kind of job and is not meant to be a sustainable full time income.
Some recommended legit sites are:
3. OpinionWorld
---
5. 'You just won the lottery/vouchers/ipad/iphone/etc'
I would be surprised myself if you have not chanced upon such an article. These usually appear as a pop-up when you visit certain websites, or when you mistype popular websites (Try mistyping facebook, or youtube and you'll see what I mean).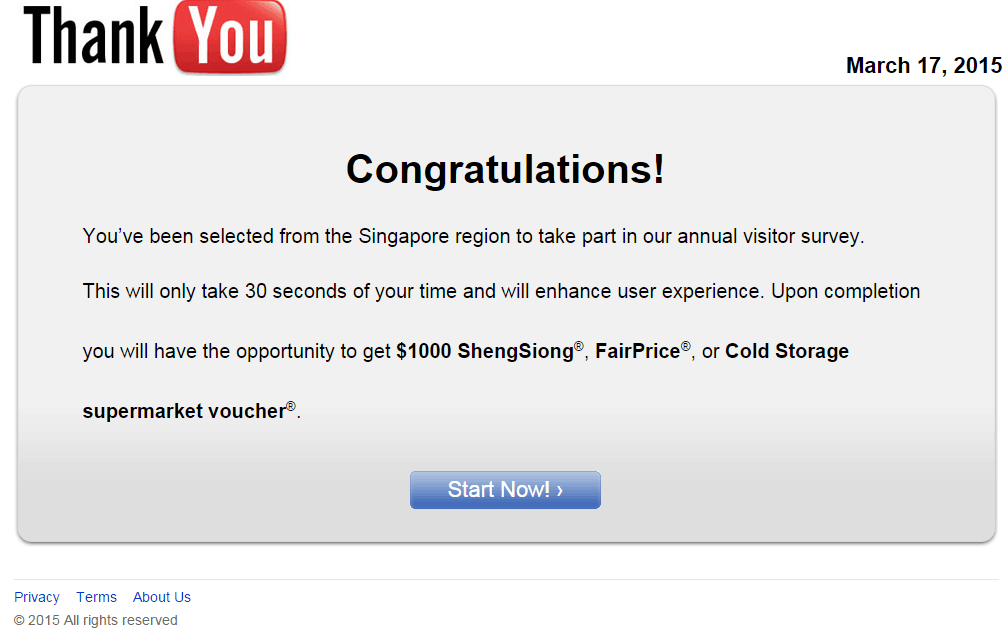 These kinds of offer usually require you to fill in personal details such as your name, email, or even phone number. In my opinion, that is a lot of personal information to give away to someone you don't even know. Do you even see the company name on this picture?
Even if it is free and doesn't require a payment upfront, you are giving out a lot of personal information. Who knows what the people behind this can do with your information. Sell it to third parties or even spam your inbox/phone with more advertisements.
Oh, and do you know that the people behind this are earning a commission every time someone fills up a form? This is why you see so many of such forms.
This is why I advise NOT to fill up such forms. If you want to learn how to make a commission off users by promoting other people's products LEGITLY (Unlike this, which could be not legit at all), Check this out!
6. Mystery shopping – wiring money
There are actually legitimate sites and businesses that offer mystery shopping services for your local country or city. You can definitely find some businesses that offer legit mystery shopping services in your local city or country.
However, the ones that I am referring to here is the mystery shopping scam that require you to wire money. This is an example of how the scam works:
1. You are given a mystery shopping task to evaluate a money transfer services. You are given a check of $1,000 to bank in.
2. You are required to wire $700 to a third party, while keeping $300 as a commission for yourself.
3. In the end, your check will bounce and you would be $700 poorer. In any case, it might even affect your credit rating for trying to bank in a fake check.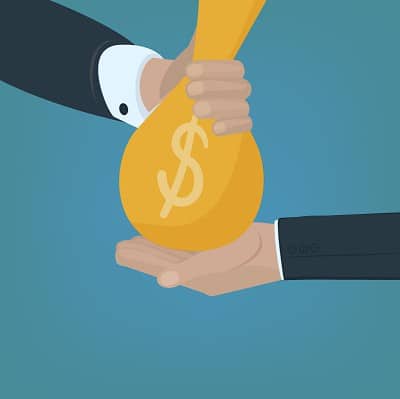 You're just giving away free money if you do this mystery shopping task
Just like the other points above, do your research on the company that offers you the mystery shopping job. Also know that you aren't getting paid a lot per job and you are required to do a lot of things in order to get paid too.
For example, I recently did a mystery shopping mission at a fast food joint for S$14, where I paid S$5 for my meal. I only earned S$9 for the whole trip.
Some recommended legit sites are:
1. Gapbusters
7. Nigerian/Email scam
This is a really old one, yet people are still falling for it! These emails are usually directed to your junk mail, but sometimes the spam filter may not catch it at all.
Does this look familiar to you?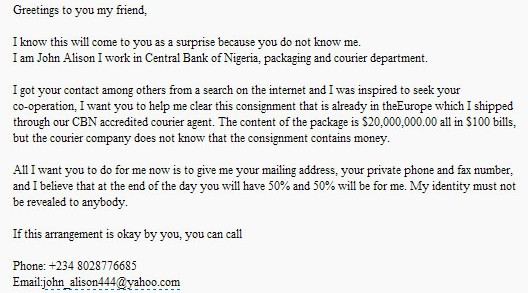 In short, if it is too good to be true, IT USUALLY IS. No random person is going to give you a few million dollars for practically nothing.
Do take note that email scammers can use legitimate big company names such as Fedex, Facebook or even Google and send you an email requiring you to 'confirm details' on their website. If you click a link in that email, you are sent to a fake website of the company where entering your personal details may get you into a lot of trouble!
When in doubt, go to the business or company website directly (Enter the URL of the company, or Google it) and contact them and ask about such a program to see if it is legit or not.
8. High Yield Investment Programs
HYIP (High Yield Investment Programs) are usually programs that promises high returns in a short time, such as 150% investment in 3 days. There are actually a lot of such programs over the internet, and most are actually ponzis and out to scam greedy investors.
Then again, some of these programs actually do pay people for a short period of time, but stop paying after a certain time. It is usually very tricky for newbies to get into this business as you need to figure out which programs pay, which stopped paying, and which doesn't pay at all. Veterans who are currently doing this can actually make money, but that is only because they have a long term strategy similar to investing with stocks and Forex.
I have my experience with a HYIP called Goldenchase where I invested $10 to try out to see how it worked. It started paying out when I started the account, but stopped paying after the site ran into some 'technical issues'. Even now, it is still running promotions asking people to blatantly invest when it stopped paying out altogether already.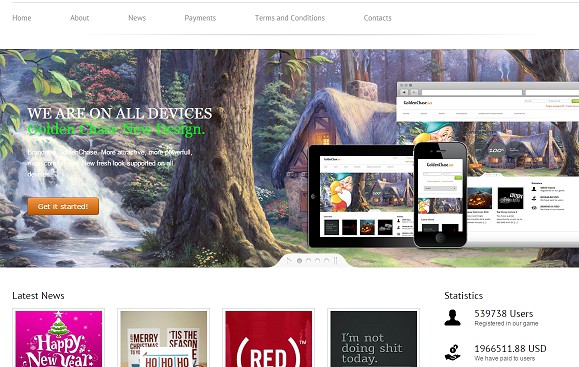 In short, if you are unsure, stay away from investing in HYIPs. Any legit programs that are paying can always stop paying after one day. Even if you do invest in such sites, only invest money that you can afford to lose.
9. Binary Option Software
Binary options are something similar to Forex, but you are betting whether the particular stock or currency price would be going up or down in a certain period of time. For example, You could choose to 'Buy' Google stocks for 1 hour, and you make money if the stock prices do indeed go up after 1 hour expires. The reverse is also true.
In recent years, a lot of scammers have entered the market by promoting binary option software that promise you huge income even if you know nothing about the stock market and investing. They say their software is fully automated and are giving it away to you FOR FREE, and all you need to do is pump money in for it to work.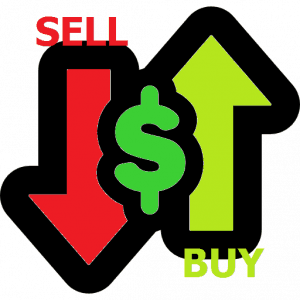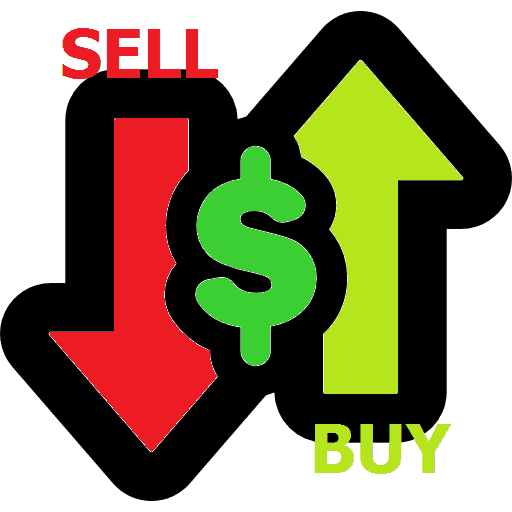 However, most of these software are usually fake and does not even work at all. The only reason why people create these 'software' and can even give it away for free is because once you deposit money through their referral link with the broker, they get a commission from what you deposit.
I would say most of the time, any program that promises huge wealth without knowing what to do is usually a tall tale sign to run the other direction. But just like HYIPs and most other money making programs, there are actually legit Binary option sites you can work with that pays out.
Here are some resources that help you avoid scam sites when investing in binary options, and suggest a list of legit brokers you can choose to invest with. Just like HYIPs, invest what you can afford to lose.
10. Auto-surfs
Autosurf programs are basically a program that help you surf various websites automatically in order to earn money. Advertisers pay these auto surf programs to show viewers their adverts. I did a review on an auto-surf program called MyBrowserCash quite awhile back which stopped paying its members after awhile.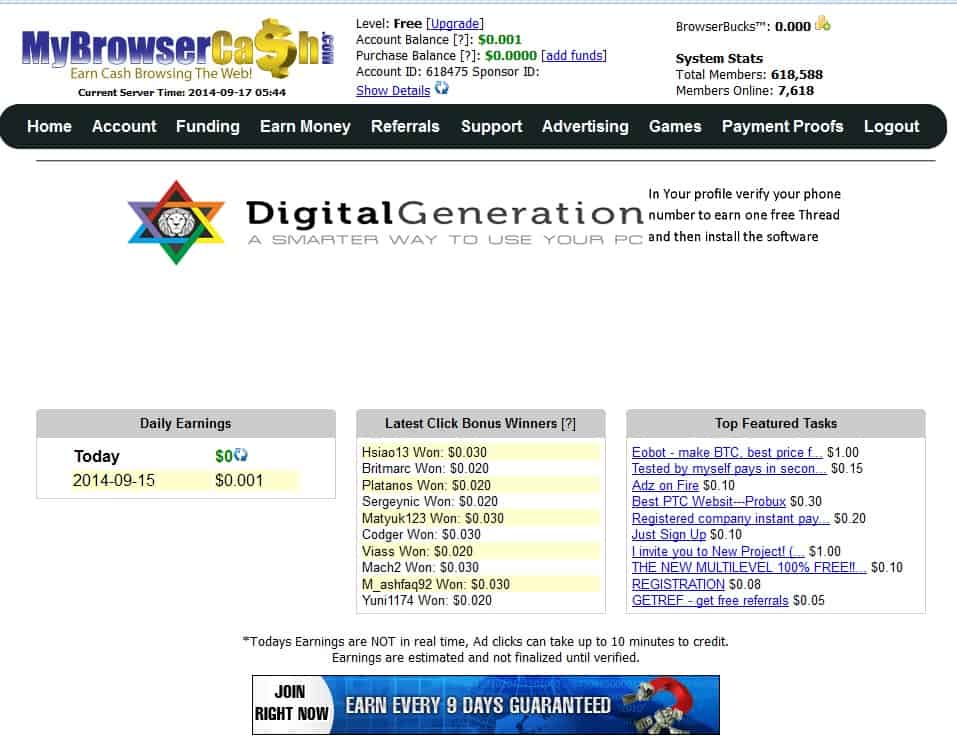 Just like HYIPs, there are a lot of scam auto-surf programs out there which ask members to pay small membership fee to earn a higher revenue auto surfing. These could work like Ponzis too where the program take money from the newer members to pay the older members and repeat. In the end, it just stops paying after the program is unable to sustain itself.
When joining such a program, stay away from anything that ask you to pay if you do not know much about it. Also, if it promises huge income like 10% back your investment a day, you should be wary of it.
Conclusion
Looking through the list of these 10 scams, I noticed that some of it have recently surfaced the past few years, while some scams have already been running more than 10 years or so. In short, these programs are out to cheat unsuspecting victims who are desperate to make money online.
I really hate scams, because it is really unethical and make people who get cheated feel very bad. In my opinion, if you are going to make money off people, why not do it the ethical way where you can make the users happy too?
That's what my number 1 recommended program online money making program is all about! You create and share information to share with the world, and point people looking for help at the correct direction
If you are interested, click below to check it out! You might even learn something in the process.
Check Out My #1 Recommended Money Making Program