Hi all!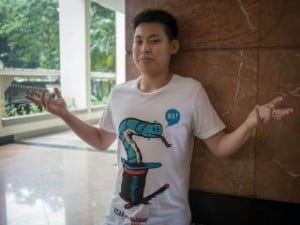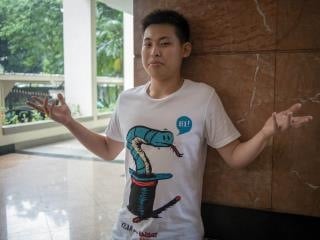 Welcome to Income from the Red Dot! My name is Terence, and I come from the sunny island of Singapore, where it is literally a red dot on the world map!
I recently started making money online seriously since March 2013 where I utilized my smartphone to make extra side income to meet my daily expenses. From then on, I have explored the web to find out more ways to make money, including apps, websites, and other stuff.
My story
It all started in 2013 where I was still a student and overheard some of my friends mentioning an app called 'Phewtick' and asked me to try it out. It was an app on iOS and Android, which all you need to do is scan the 'QR Codes' displayed on your friends' phones to get points, which you could convert points to real money.
Initially, I was really skeptical as it couldn't be possible to earn money that easily with so little effort. After which, I proceeded to make about $400 from Phewtick alone over the next 3 months. For such minimal effort, I made $133 per month just by scanning QR codes. Is it really so easy to make money with such little effort? That got me hooked on to finding more ways and methods to make money online, including the use of my smartphone as well.
Ever since 'Phewtick' ceased to exist, I have been searching the Internet for more ways to make money online. Through the remaining of the year, I have consistently made a lot of extra cash online which helped with my daily expenses such as paying off mobile phone bills, transport costs and still have surplus to save!
Ever since I started making money online, I have dabbled in a few make money making programs and even Forex, but eventually lost most of my money or wasted my time because of my lack of experience. As I learn from my experiences, I created this website to educate people on how to make money online, and avoiding the scams online as well.
Are you sure it's not a scam? Are you sure it pays?
This question was posed to me by my friends over and over whenever I introduce them a new website or app that could make money. I had to physically show each of my friends how the thing works, and even some of my payment proof for to assure them that it wasn't a scam. As the internet is such a dangerous place lurking with many online scams, users have become cautious and skeptical with everything, and are afraid to invest their time and effort.
I could understand where they are coming from as I had been through so many scams whenever searching for new opportunities. It ranges from people claiming to having some sort of system that make you instant 5-digit figures in a few weeks, to those who claim themselves as a money making "guru" of some sort and can help you make money quickly.
Then it hit me….
If my friends are skeptical with making money on the internet, there must be so many other people also thinking the same thing! Thus, I decided to start Income from the Red Dot in order to show the legitimate opportunities available on the internet and how easy it is for ANYONE to jump in and start making money online! I am neither a guru, nor claim to be one. I am a normal guy who started making real income on the internet, and would like to share this opportunity with more people! Sharing is caring isn't it?
No matter who you are (A student, housewife, working adult, retiree, etc), I will show you how easy it is to start making money online. I will also be introducing the different apps and websites I use to monetize the internet. Start earning your extra income from the internet easily right here today!
Right now, I have been working with a website called Wealthy Affiliate, which I recommend to most people who want to get started making money online. It is a free, step-by-step, manual to help you get started and succeed in the online world!
Once again, my name is Terence and welcome to Income from the Red Dot!
Feel free to contact me if you need anything, or just leave a comment below and I will get back to you as soon as possible! Also, you can get in touch with me via WealthAffiliate.com (Click here to view my profile!)
– Terence