Pros
45 Tools for $49 a month!? That's pretty much a steal!
Free Trial available to test out how the platform works
Most tools could be more expensive if you buy them standalone
New Tools are always added in the mix - you pay nothing for the extra new tools
Cons
Tool overwhelm: Not sure which one to start with
Tool overlaps: There are some tools that overlap with each other in terms of functionalities
Tool redundancy: You may have some of the tools here with a standalone license, or other programs that serve a similar purpose already
Tool redundancy: You may have some of the tools here with a standalone license, or other programs that serve a similar purpose already
Other Information
Websites: https://incomefromthereddot.com/briefcase

Price: 7 Days Free Trial, $49/Month 
Owners: Appsumo
Quick Summary
What It Is: Briefcase By Appsumo is a compilation of softwares designed to help you create, grow and scale your business. There are tools ranging from helping you get traffic, to email automation, to managing your social media, to learning from business experts, cloud storage and productivity. The list just goes on!
Pros: In terms of investment, this is really one of the best things I could ever find. You pay one subscription price to access to over 45+ tools, which is essentially close to $1 per tool per month!
Cons: Overwhelm of tools to use suddenly. This is why there's this article to help you get started!
My Recommendations: If you're looking to automate your business or save a huge ton of time, briefcase is definitely for you. For a very low investment cost, you get access to all the tools that could easily cost you anywhere from $5 to $100 per month if you buy them alone! I know this is probably one of my best purchases for the year for my business!
---
45+ Softwares For $49/month?

When I first heard about briefcase, I was definitely skeptical that I was able to get so many tools for such a low cost of only $49 per month.
Some may think that for such a price point that it could be a scam because it's too good to be true.
Then again, the company behind this (Appsumo) have been offering really great deals such as $49 for one software with lifetime access.
I remember first buying from them when they were offering a $49 lifetime subscription to 500GB space on pCloud, a cloud storage solution.
It's actually $175 for 500 GB space if you wish to buy it now, so it's definitely a steal I got it for more than 2/3 of the price off.
Since then, Appsumo introduced many one-time payment products. The moment the deal ends, some of them were added to Briefcase where you get to enjoy the product as long as you pay the monthly membership.
pCloud is only one of the products you'll find in Briefcase if you subscribe, and there's a whole lot more products included.
With all that being said, Briefcase compiled many of Appsumo's past deal into a membership website.
Warning: It's going to be lengthy because I'll be reviewing each and every single tooll (even if it's briefly) with my own review as well.
---
What Do They Offer?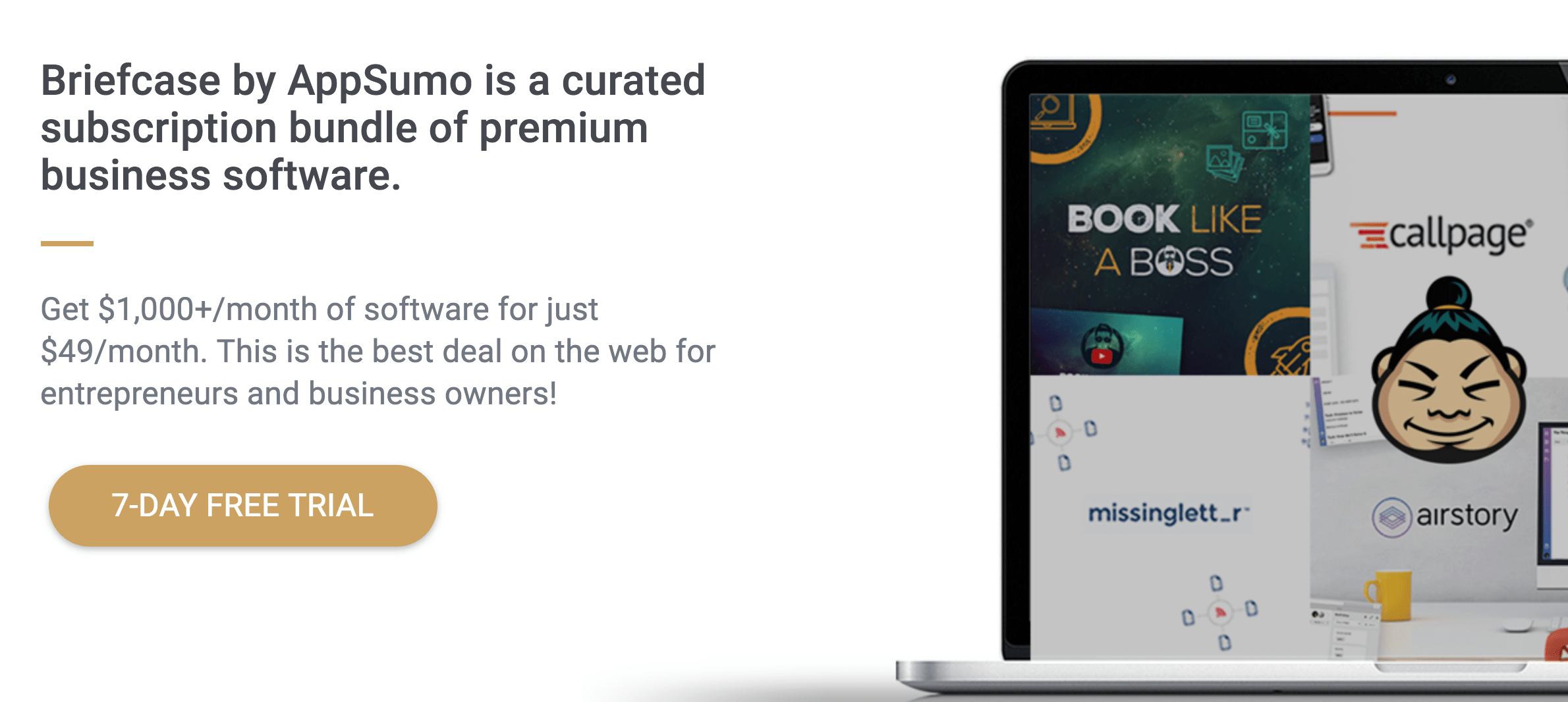 Briefcase has broken down tools into many different categories which has recently updated into more specific categories.
There are currently 20 categories which are:
Accounting
Advertising
Cold Reach
Customer Insights
Data Analytics
Design
E-commerce
Hiring
Lead Generation
Learning
Marketing
PR
Productivity
Sales
Scheduling
SEO
Social Media Automation
Surveying
Video Content
Website Builder
Included in Briefcase are 3 versions of Briefcase which you can choose from.
The basic membership starts from $49/month, while Pro goes for $99/month.
To be honest, the basic version works best for most people as the 'Pro version' just unlocks a few more tools (some include an upgraded version of the basic tool) that may be useful only for small/medium businesses or agencies like specified below.
If you're a freelancer or solopreneur, then Briefcase basic ($49/m or $500/y) works fine for you: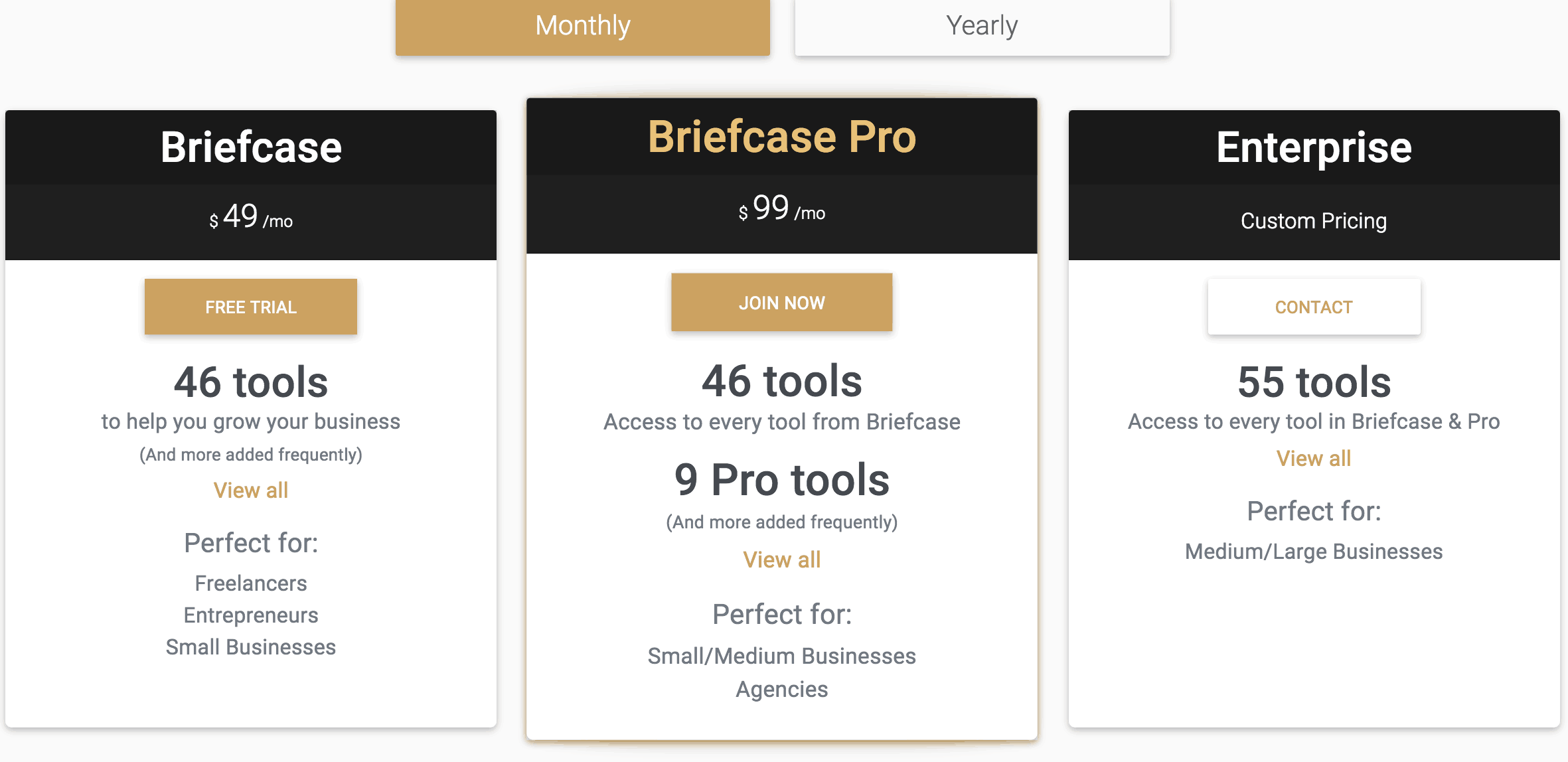 ---
How Briefcase Works
In this section, I'll go into how Briefcase works and how you redeem each tool.
Step 1: Find The Program You Want
With so many options to choose from, You can click on the categories tab to see a full list of everything at a snap shot. For this example, I'll be picking 'Billy' from the Accounting section.
Step 2: See What It Offers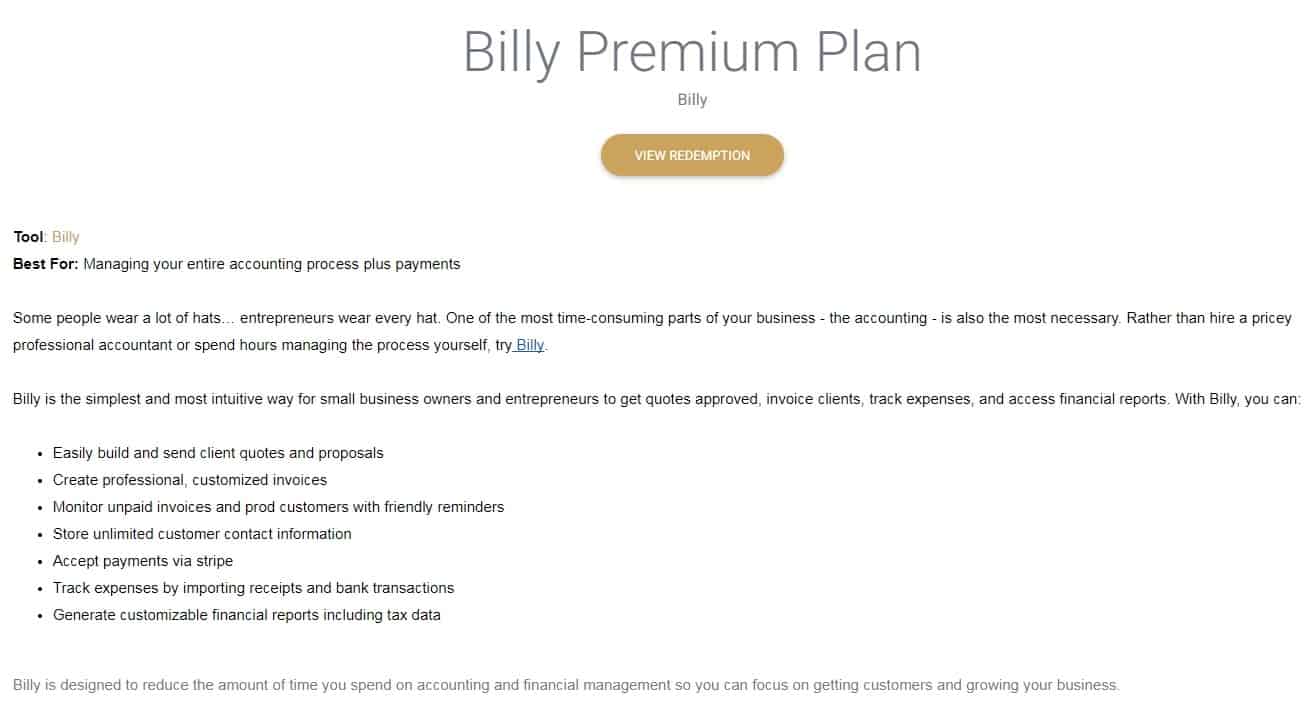 Once you clicked into what you want, you'll be shown what each program does best and a simple explaination of how each program works.
If you want to redeem the product, click the 'View Redemption' Button.
Step 3: Redeem Your Product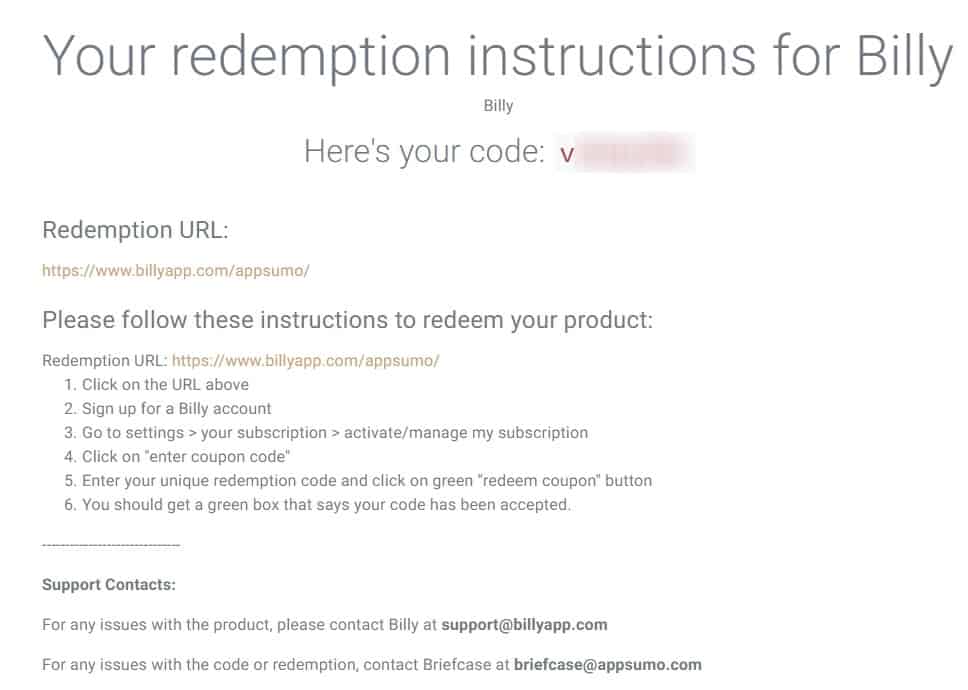 You'll be shown instructions on how to redeem each products. This part is important as it differs for each product.
Step 4: Redeem Your Code

On the website itself, there is a way to redeem the code. For Billy, it is signing up an account first then inputting the coupon code.
Some other programs require the coupon code when signing up, some after the signing up process so it varies.
Step 5: Enjoy!
That's pretty much it! It's a pretty simple process.
However if you run into any problem, there's always a way to contact either Briefcase or the product itself through the email which is displayed on the page with your redemption code.
---
Full Review Of Briefcase Tools
In this section, I'll be breaking down and reviewing each of the tools that is available in briefcase.
Each tool will also include what each tool does briefly and who it is best for. Also, the price shown on each tool is the price of the tool if you buy it outside of briefcase for the similar level of product.
Over time, tools will be added and removed. This list will be adjusted accordingly once in awhile while keeping the 'retired' tools at the bottom of the list.
Current Tools In Briefcase:54
Basic Tools: 45
Pro Tools: 9
1. Accounting Tools
Accounting is essential for your business, especially when you need to track the inflow and outflow so you can work within your cash flow.
Also, important for businesses who needs their profit and loss statements and balance sheets in place.
Only one tool here at the moment which can help you to do all these.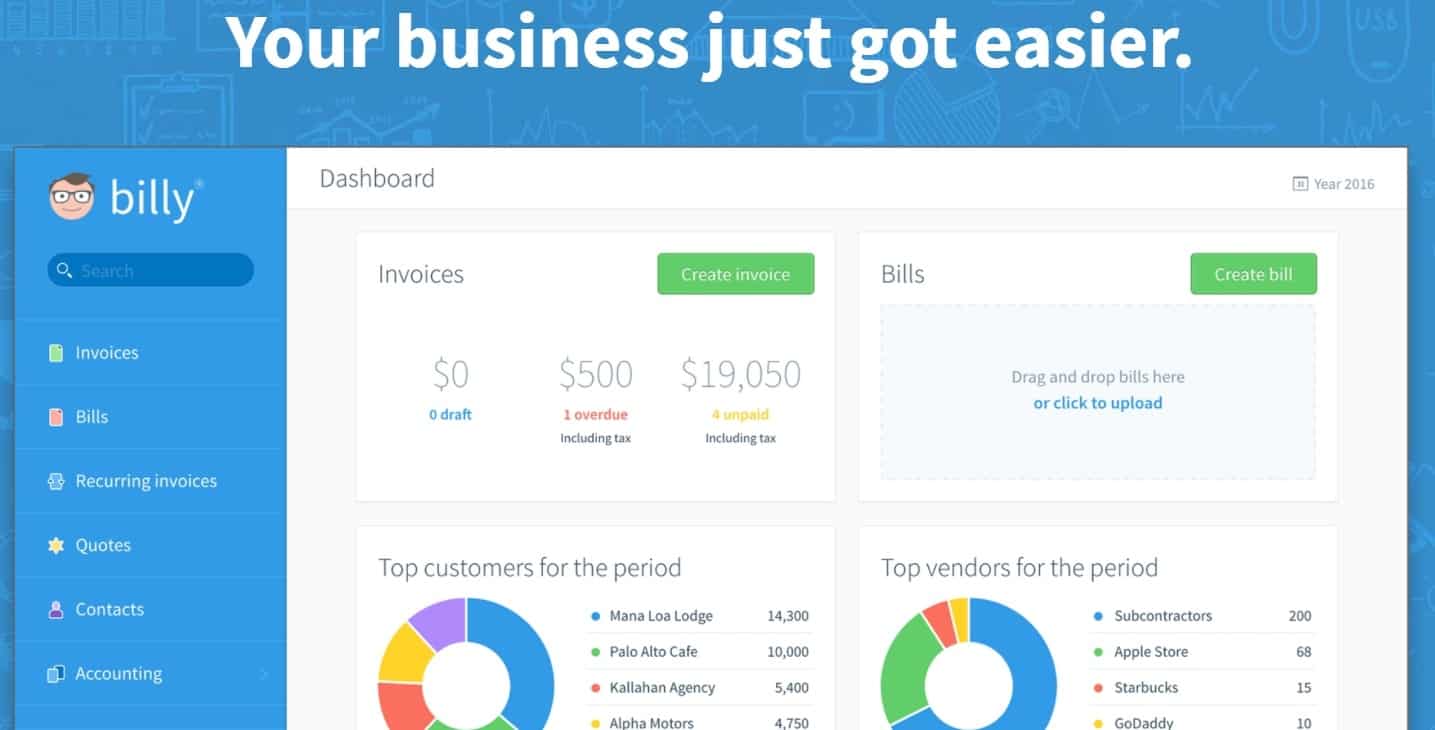 What It Does: Managing your entire accounting process plus payment
Best For: Freelancers and businesses collecting payment from clients, and syncing their accounting into it
Usually Costs: $19/month for Gold plan
This program definitely helps you to automate your business to collect payments from clients easily.
There's a simple account set up process that gets you up and running (Personalizing your invoice, Link to Stripe, Link Bank Account, invite accountant/co-woerkers) that takes less than 15 minutes to finish.
This program also helps you to automate your quotes, bills, recurring invoices as well too.
And it is as easy as clicking a box and filling in the relevant details.
My Review: Billy is definitely a great program if you're a freelancer billing clients and need a system to get up and running. There's a lot of automation that can help keep your billing going and it's a one time set up mostly. Saves you way a lot of time and money if you don't have such a system yet.
2. Advertising
Paid advertising is one of the main ways for a lot of businesses to acquire customers.
Why not make the process easier and get more conversions in the process?
These tools are designed to help you get more bang out of your advertising buck. Imagine getting twice as much leads for the amount of money spend!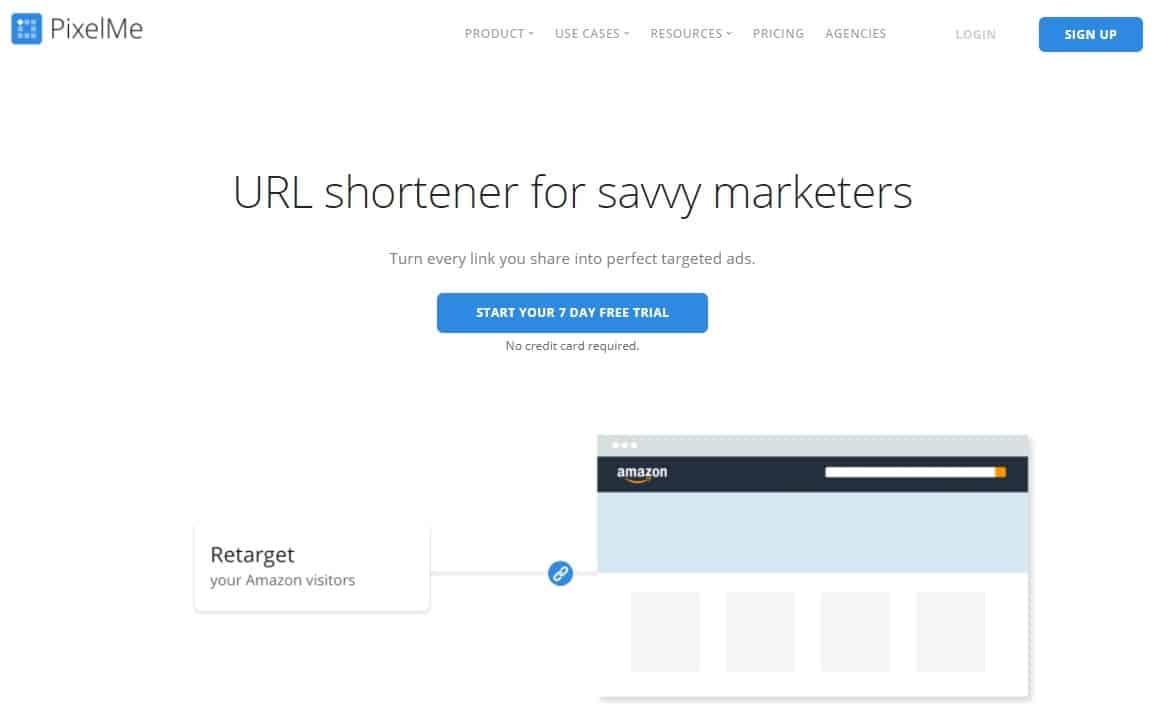 What It Does: Retargeting people who click on your links
Best For: People who are running paid advertisement, especially Facebook and Google.
Usually Costs: $79/month for Pro Plan
If you are already running paid advertisement, this program helps you to drop a pixel in anything that you link.
Think of it as a URL shorterner that adds your pixel to whoever who clicked the link. After which, you can retarget those people!
You can also customize the shortened link as long as you have bought the domain for it as well too.
This works best if you're linking to content that is not yours too, as the pixel will track who clicks on your link. Perfect if you don't have time to create your own content, but want to target people interested in a certain topic.
Pixelme Pro supports: Facebook, Twitter, Linkedin, Google Adwords, Quora, Pinterest, Nexus Segment.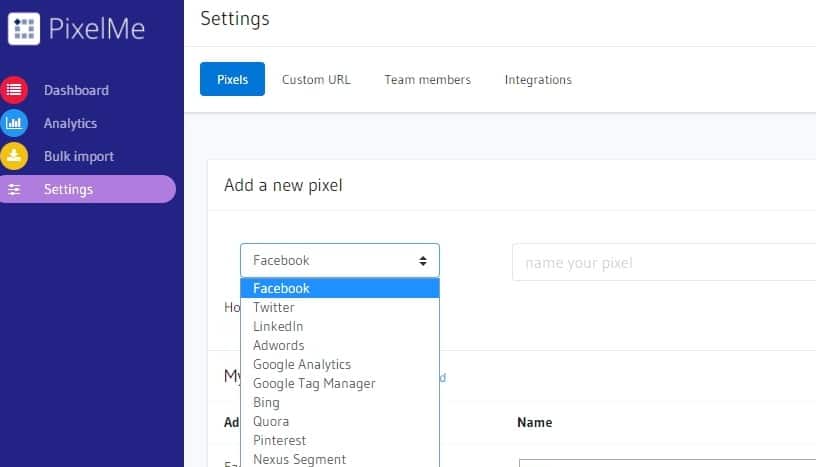 However, this plan comes with only 5 pixels so you would need to choose wisely if you are using all the above platforms.
BONUS: This program also links with another program in Briefcase – Missinglettr.
My Review: PixelMe is a game changer for my business as it helps me to attach my pixel to any link and help retarget people who are interested in a certain topic. This is one of the tools I started using immediately after buying because it helps me to get a lot more out of my paid ads.
What It Does: Retargeting people who click on your links
Best For: People who are running paid advertisement, especially Facebook and Google.
Usually Costs: $199/month for Agency Plan
This does exactly the same as PixelMe Pro (#2), but you have the ability to use your links for clients as well.
Ideally, you should only need this plan if you are doing social media marketing for other companies.
This gives your client 5 pixels and also a custom URL for each of your client.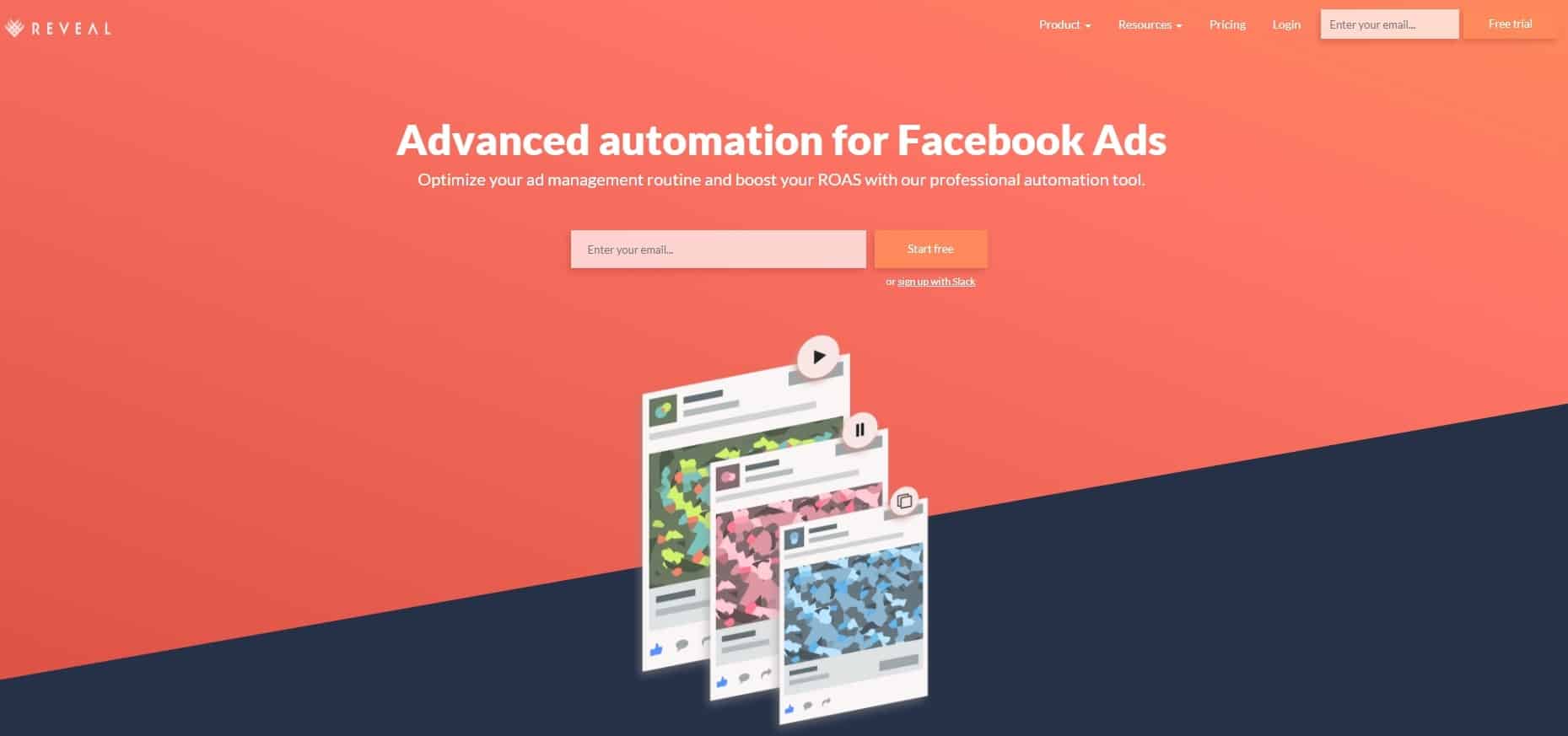 What It Does: Managing Facebook Campaigns
Best For: If you are already doing Facebook Ads for your business
Usually Costs: Starts from $49/month for $5000 Ad Spend. Briefcase plan includes up to $10000 Ad Spend.
Reveal automates your Facebook campaigns, especially when you have a lot of campaigns running at a time.
You can set rules to help you start and stop ads based on the criterias you set. For example, it can help you off your ad if you spend more than $50 and haven't gotten a purchase for that particular day.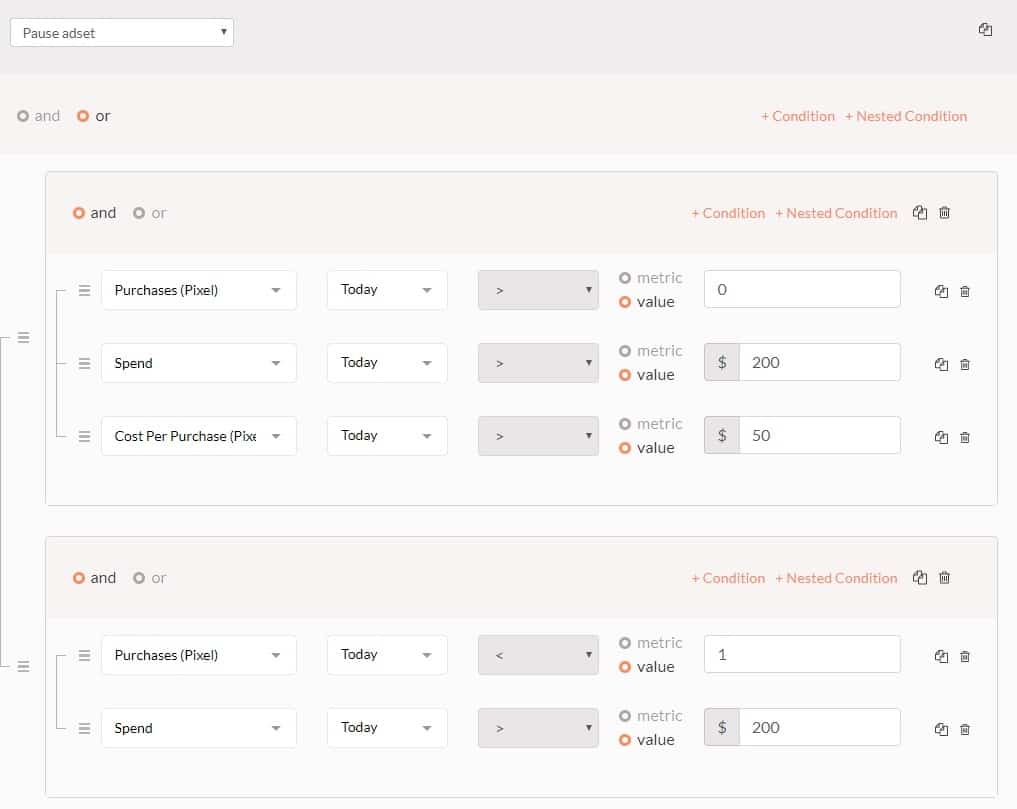 Reveal also helps you set alerts to send you a notification through email or Slack once a certain criteria is hit (Such as if your CPC of an ad hits $2.00).
Lastly, you can generate reports to see important figures such as how much you spend and number of clicks generated from your ad. You can customize the report to go out daily, weekly, monthly, or whatever you wish, with whatever important metrics that you want to track too.
This tool gives you full control of your ads, and a birds eye view of everything you need to know.
My Review: Right off the bat, this is one of the more difficult tools to master because there's a lot of things to set up. I'm currently still reviewing how I can use this tool with the current business I'm in, but I know this is a gold mine in terms of automation as it'll save me a lot of time from monitoring my Facebook ads.
3. Cold Outreach
Reaching out to the Cold Market is always the biggest challenge.
However, having tools to warm them up faster always helps. With only one tool here at the moment to do this, it will help you reach out to audience who have not heard of you before yet quicker.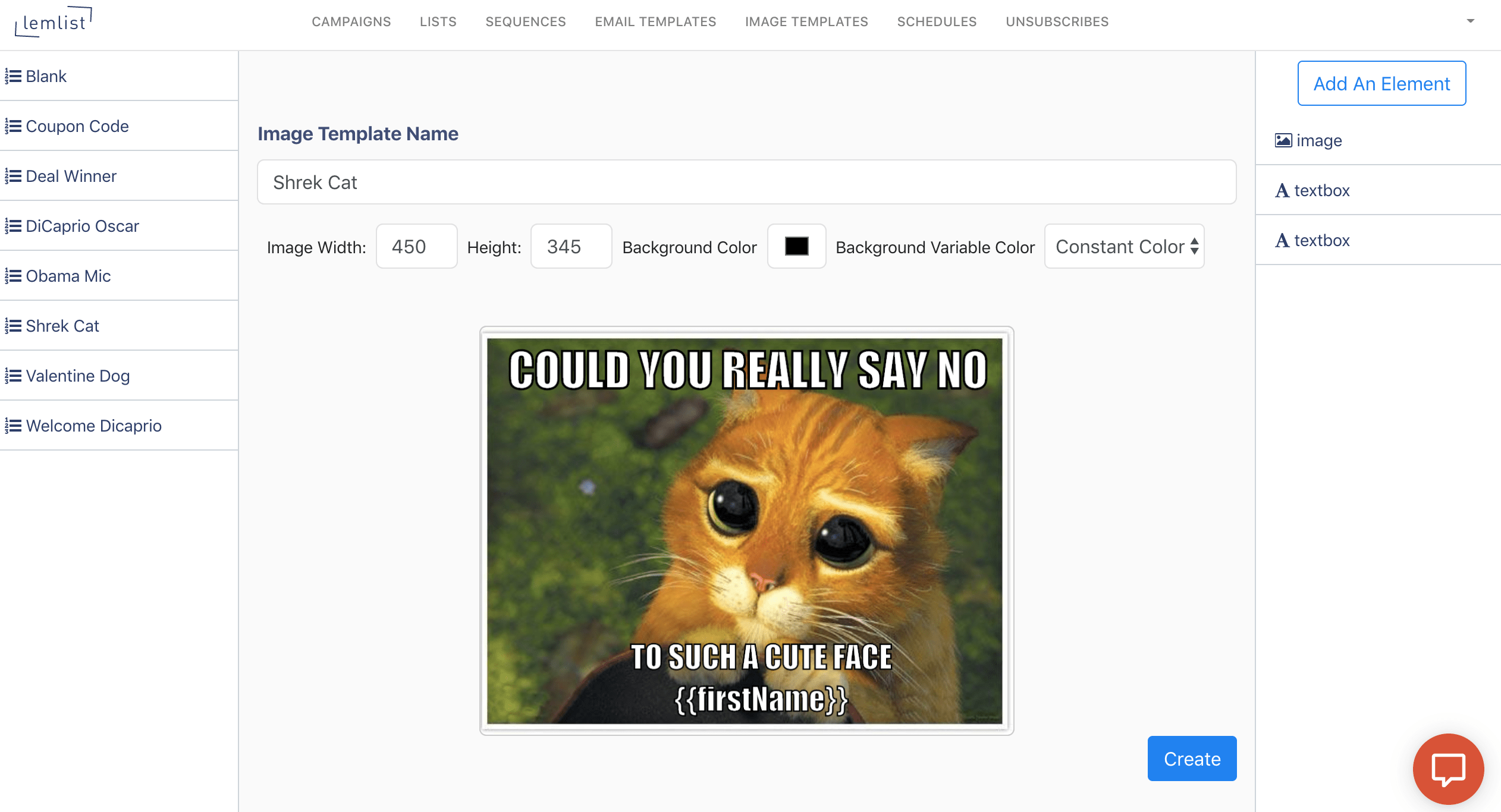 What It Does: Generating personalized images to get a better email response rate
Best For: Email Marketers
Usually Costs: $34/month
Mainly, Lemlist is a way you can personalize image with a person's name on it. It's a pretty neat feature to see an image personalized to your name.
Also included are a lot of templated emails and sequences you can use straight away – and they are proven to have worked before.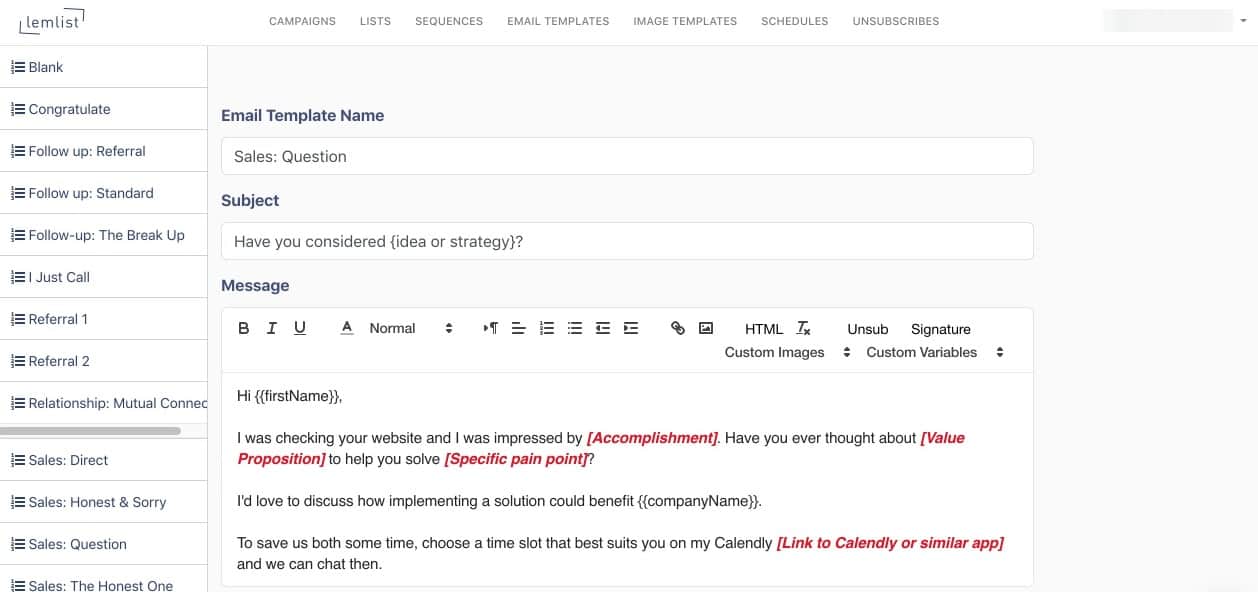 There's a lot of customization and automation that you can do with lemlist like with most email marketing providers, such as sending a certain email when your lead does not open your first, or to send a 2nd email after a few days.
For cold outreach, this is a great way to warm up your audience pretty quick.
However, there's the hassle of uploading your leads as it is done manually and not automatically if you are already using another email marketing platform to email.
But, it's pretty cool if you want to reach out to 'new people'.
Here's an idea for lemlist: Put in contacts you gotten from name cards of business associates and put them through a sequence of email for your business.
My Review: I haven't exactly started using this tool yet, but it seems like a really good tool for email marketing with the personalization. Not too sure that it may be worth the hassle to keep importing new contacts.
4. Customer Insights
Guessing what your audience thinks and actually knowing what your audience thinks are two very separate things. One is just 'guessing' while the other one actually tells you want your audience wants.
These tools below help you accomplish that in the form of surveys. Improve your customer experiences and conversions with your existing customers and know what you can do better to enrich their experiences with your business.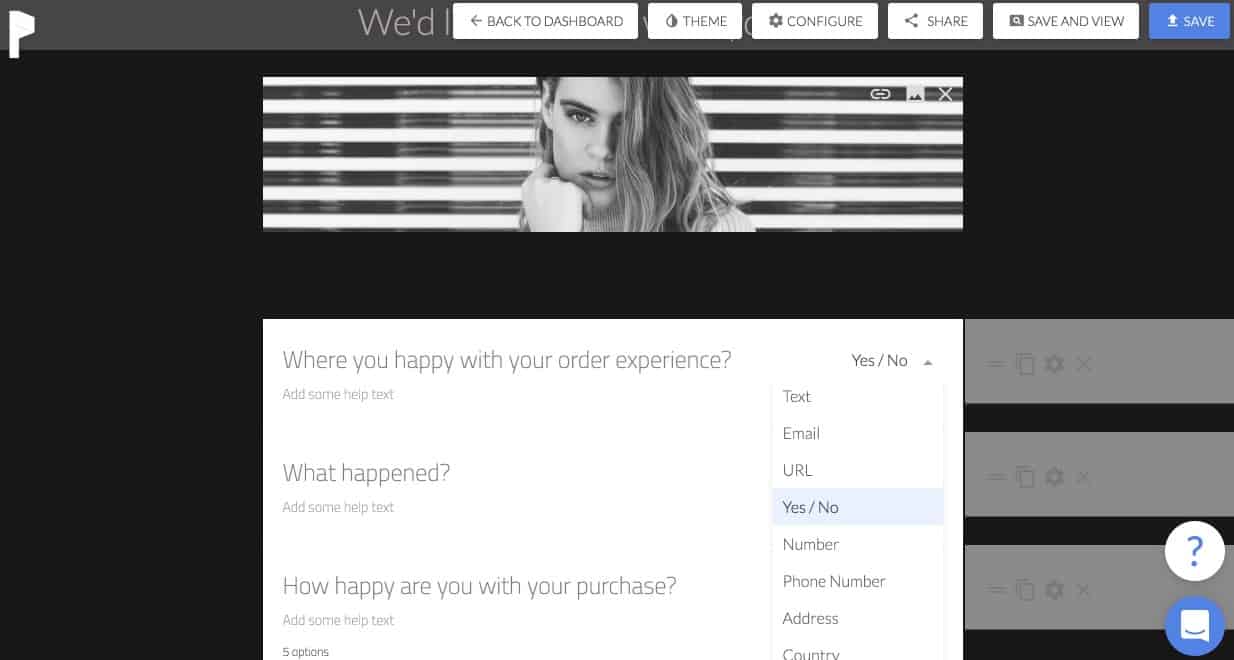 What It Does: Easily build, embed and share forms
Best For: Businesses that does surveys
Usually Costs: $15/month
Forget Google Forms when you get this tool.
Paperform Essentials open up a lot of possibilities and customization with what you can do with the forms.
Be it adding a video, photo, text around the page, everything is easily done with a drag-and-drop interface.
Best part of it is that you can even collect payment, do quiz/survey forms, integrate Google analytics and even more cool stuff that you can't do with most survey forms out there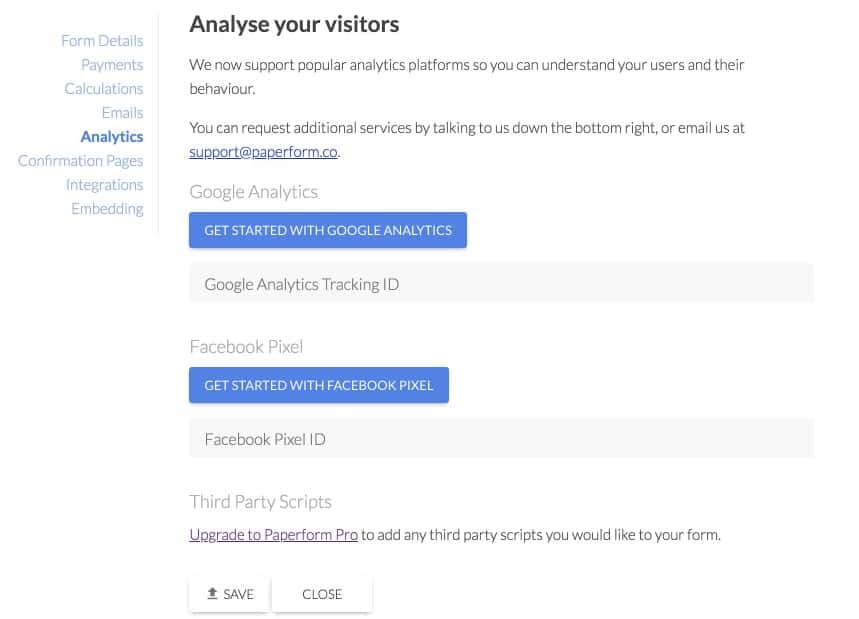 However, this version of Paperforms lacks a few of the 'pro' features. This includes customising your URL and things like adding third party scripts. It's mostly negligible as the core functions of Paperform still works.
Overall still a great investment as it allows you to integrate with many platforms using zapier, collect payments and do quiz-like surveys.
You should be able to do almost everything with Paperform Essentials, but the pro option is only an additional $19/month if you need the features.
My Review: For such a simple to use tool, I've definitely started to move from Google Forms to this platform as there's a lot more customization that I can do with Paperforms. Really love the simplicity of the drag and drop, and the ability to customize the form the way I want it (Compared to a standard layout in Google Forms)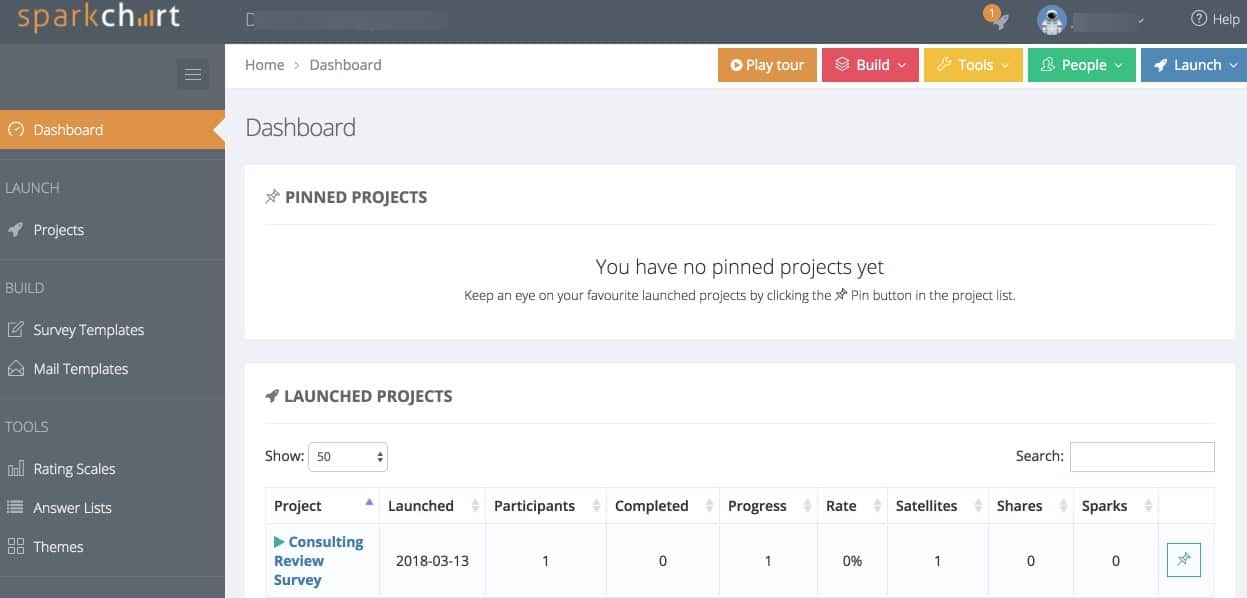 What It Does: Designing and analyzing survey
Best For: Getting detailed customer feedback
Usually Costs: $40/month
Sparkcharts is slightly different from Paperforms as this platform is designed to make surveys only for existing customers.
The platform itself helps you build the survey for customer feedback, including all the templates that is required to do so.
However, I found this platform to be slightly confusing at first compared to Paperforms. To fully utilize it, you'll probably need to go through the training first as there's a lot of setting up to do.
This platform is definitely powerful once you set up, as you can customize and make new forms pretty quickly after that.
My Review: I have not gone full in-depth into Spark Charts as I have not much use for it yet, and will update my review on this as soon as I use it as I am currently using Paperform more.
5. Data Analytics
One of the important thing is knowing your numbers, and also your competitor numbers.
There's only one tool here now – and it helps you to spy on your competitors and all their important statistics so you can make a better decision for your business.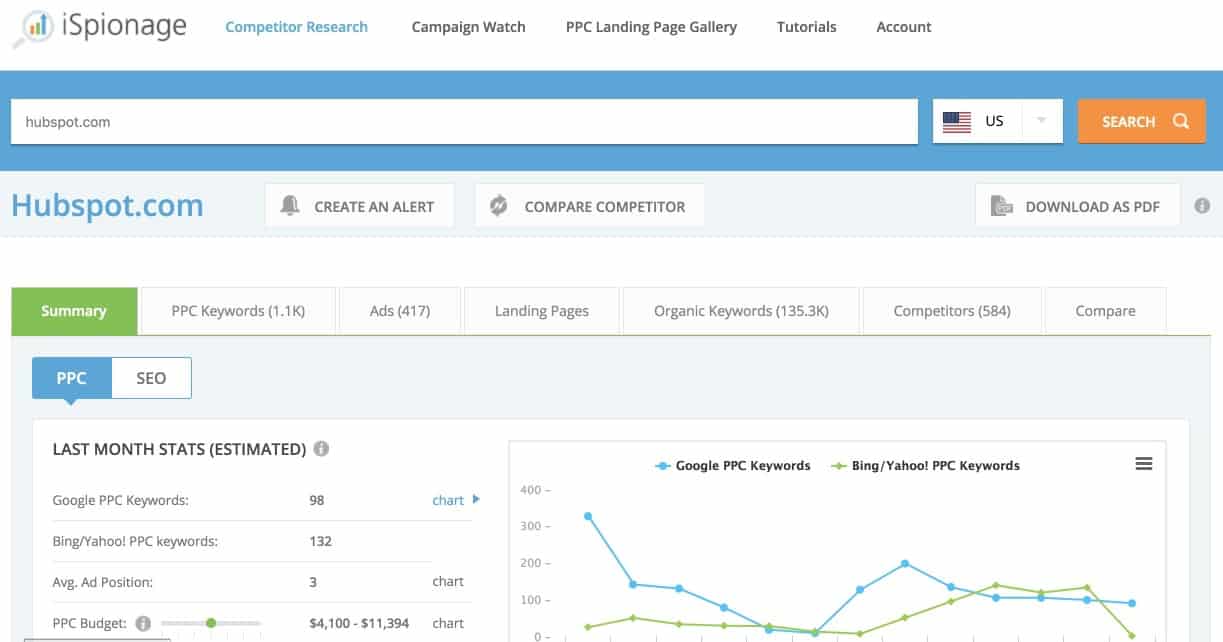 What It Does: Seeing your competitors' advertising analytics
Best For: Getting intelligence on your competitors, like a secret spy tool!
Usually Costs: $29/month
iSpionage is especially for people who are already into paid advertising as it gives you what you need to spy on your competitors.
Just input a domain name and you'll be able to see everything your competitor has done – Both SEO and PPC.
Check everything out: PPC keywords, Ads, Landing Pages, Organic Keyword, Their Competitors, Spending… all in full details!
You can also use alerts to keep track on your top competitors as you need as well, for certain keywords or website.
Best part is when you're creating a landing page, you can easily get ideas from what your competitors are doing already.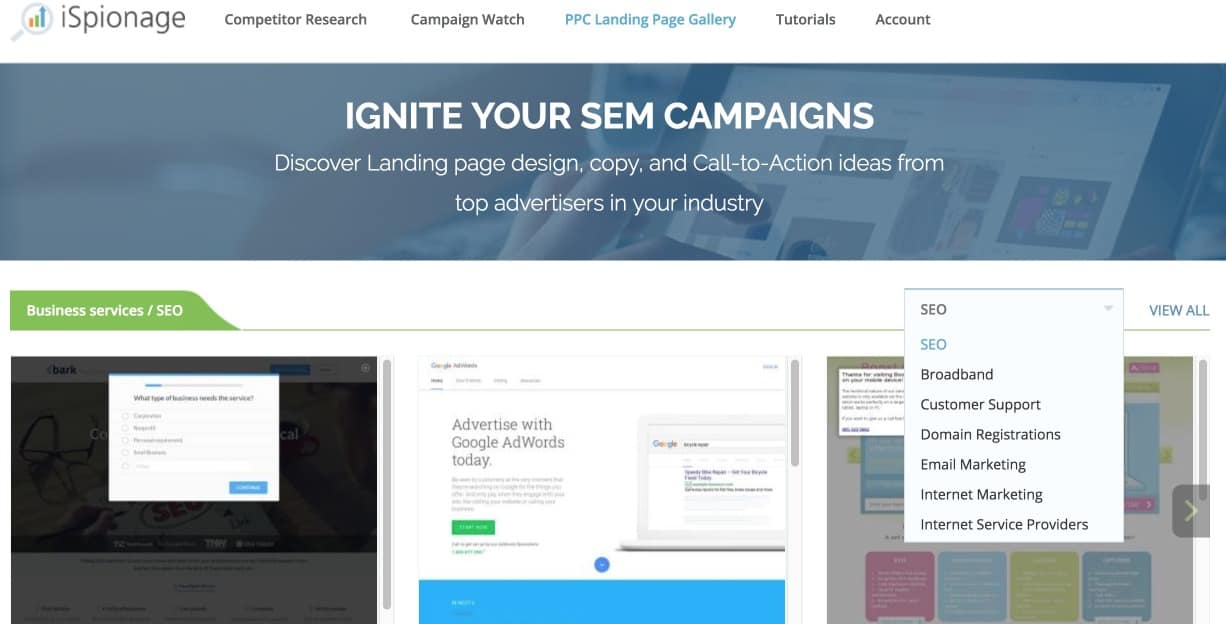 My Review: When I discovered the potential of this tool, I was blown away by how sick it was. Considering that this tool is really worth the money considering you can do 50 searches a day, and that most other spy softwares cost upwards of $50/month easily for this amount of information. It is another gold mine to me among all the other briefcase tools.
6. Design
Design is a big aspect for any business as it's the thing that capture eyeballs, especially on Social Media.
These tools can make any Design 'Noobs' to become a pro rockstar – all without the use of complicated tools like Adobe Photoshop.
In just a matter of minutes, you can create stunning looking designs, lead magnets, presentations and more with these tools
What It Does: Recycling your content into ebooks
Best For: Create great looking Lead Magnets, repurposing from your blog posts
Usually Costs: $49/month
If you know what a lead magnet is, then this tool will help you speed up the process of making one.
Especially if you already have a blog as you can easily convert existing blog posts into lead magnets.
Beacon helps you to 'recycle' your old blog content and make it into a professional looking E-book within minutes, helping you to repurpose some of your old blog content as well too.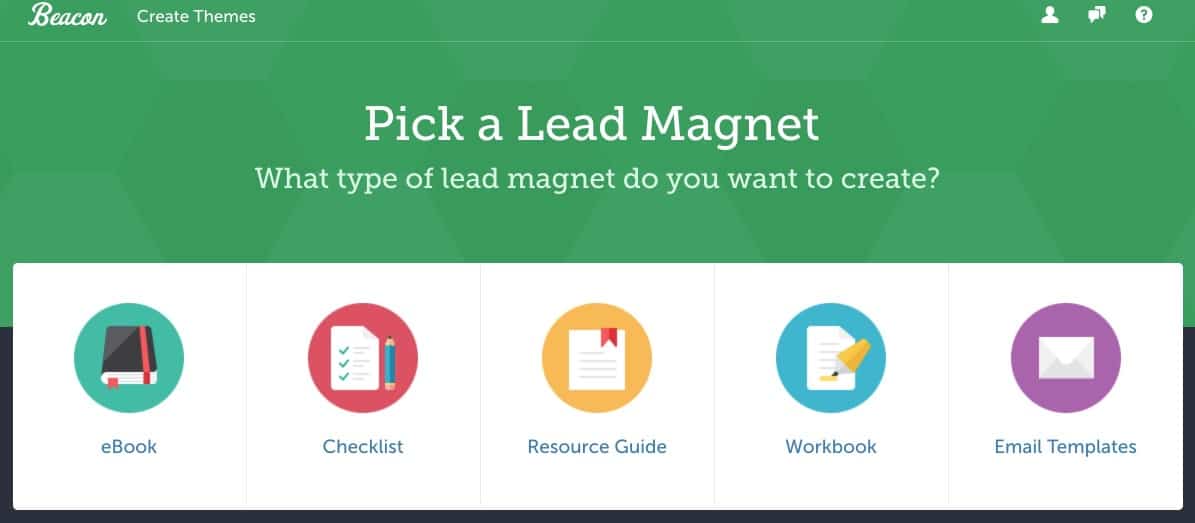 The tool also helps to guide you through a process to make certain lead magnets too, such as check lists, resource guides, workbook or email templates.
After which, you are given a template library of stunning cover images to help you make your lead magnet look professional
Overall, this tool helps you create lead magnets faster, more efficiently while not compromising on the design as well.
My Review: Repurposing is one of the important things to do for business, so this tool comes in handy when I'm turning my old blog content into E-books. Using it was really simple as the tools is catered towards creating lead magnets more, and provided the professional designs which I'm looking for. A great tool to have in my arsenal!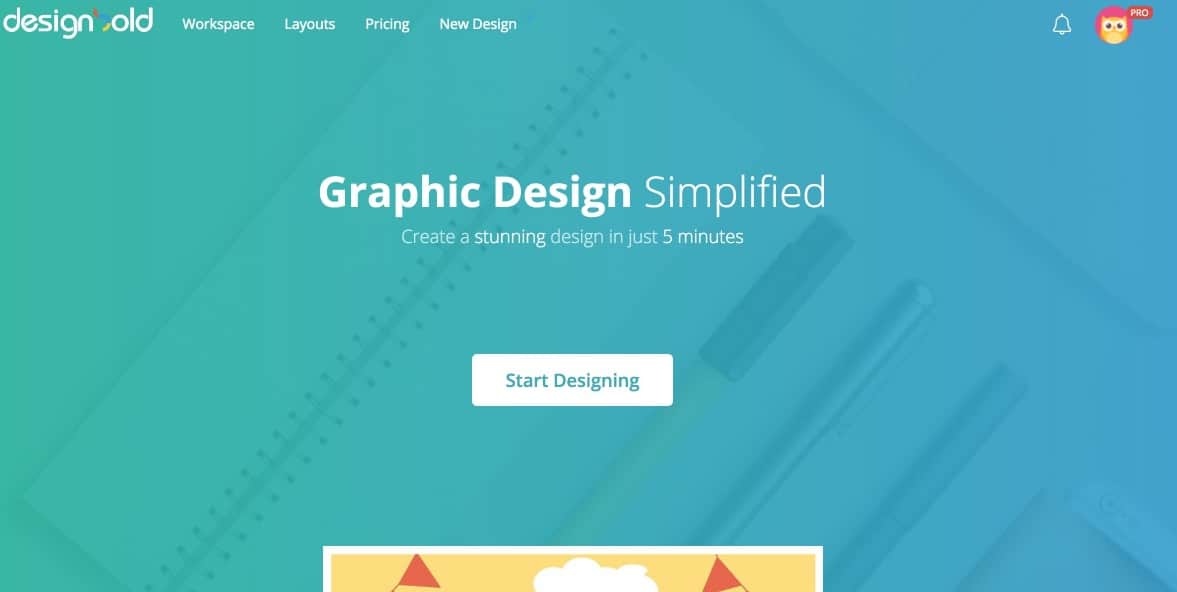 What It Does: Making beautiful presentations, flyers, resumes and webinars
Best For: Non-Designers who want a simple way to create stunning looking images
Usually Costs: $19/month
My first impression of Designbold is that it is very similar to Canva…
…And mostly it is.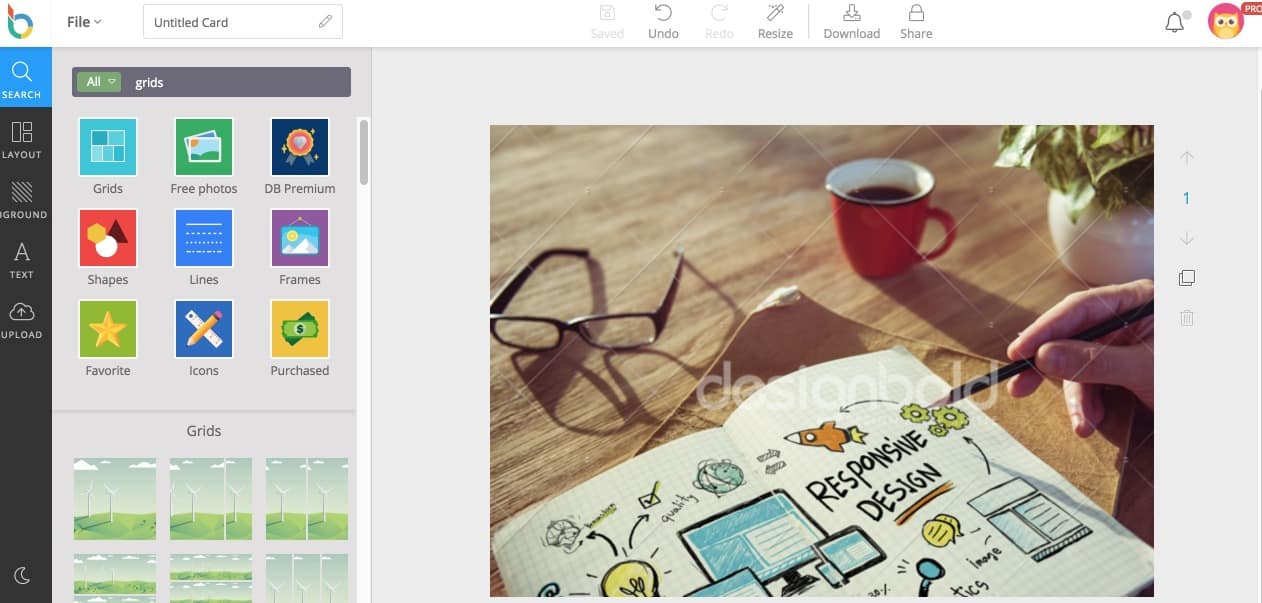 If you have no experience with Canva before, it is basically a very intuitive drag-and-drop design software.
All you need to do is drag an image from the library (consisting of over 330,000+ free stock images with 10,000 premium stock images) and start designing!
Not to mention, you can specify the dimensions according to what you want. Best part is they have a list of pre-set dimensions ready for common things (Such as cards, magazines, blog post images, facebook ad images, and the list goes on) that most people use.
The best part of this plan is that you get 20 premium images (mostly from 123rf.com) per month. If you buy the images alone from the 123rf.com, it could easily cost you $5 to $50 per image!
That's massive costs savings right here.
However, make sure you use up all the credits as they don't carry over. So use up your credits before the month expires!
My Review: Like I mentioned, it's almost the same as Canva. The only other thing that's really useful with this tool is the 20 premium images that you can use per month which I found value out of. I'm not using this as much as I'm using Canva and Stencil (#14) more as of now, but come back to this for the premium images.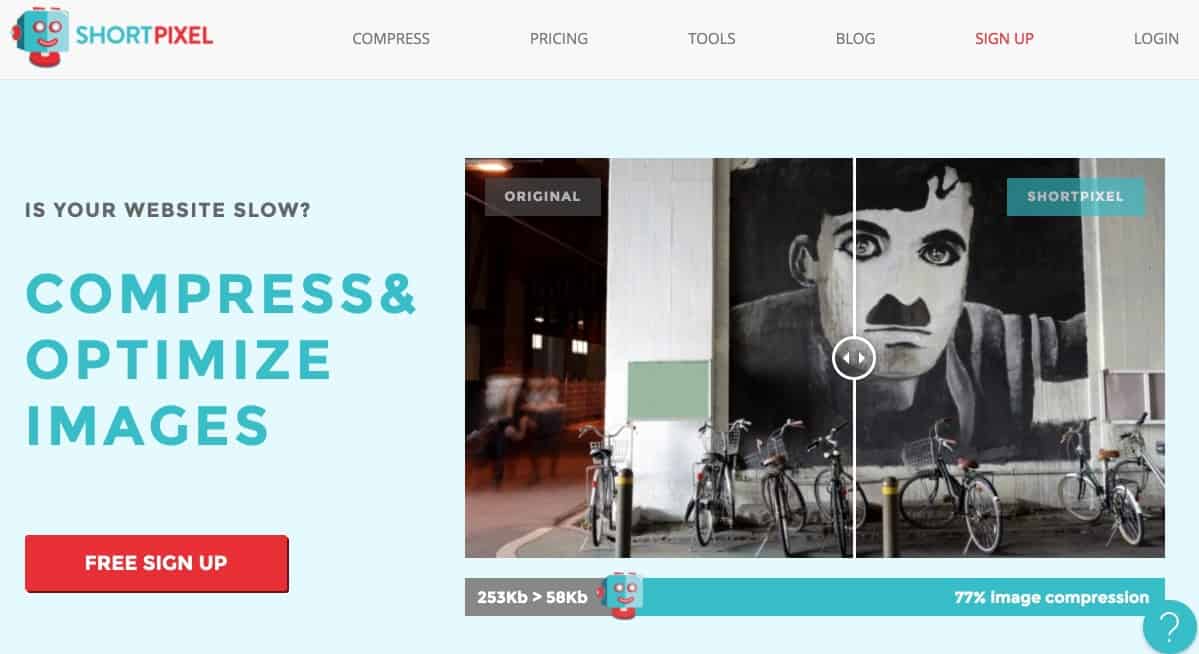 What It Does: Compressing and optimizing images for SEO
Best For: WordPress Blog owners
Usually Costs: $4.99/month
Short Pixel is a plugin that helps to compress your image size which helps your SEO for your blog and website.
Similar to EWWW Image Optimizer and WP Smush, this plugin helps you to reduce file size too.
If you're wondering why you should use Shortpixel: Here's an article here and here that may convince you to make the switch.
And also it's included in Briefcase, so why not make the switch?
You can also check your stats and how many image compression more you are left with: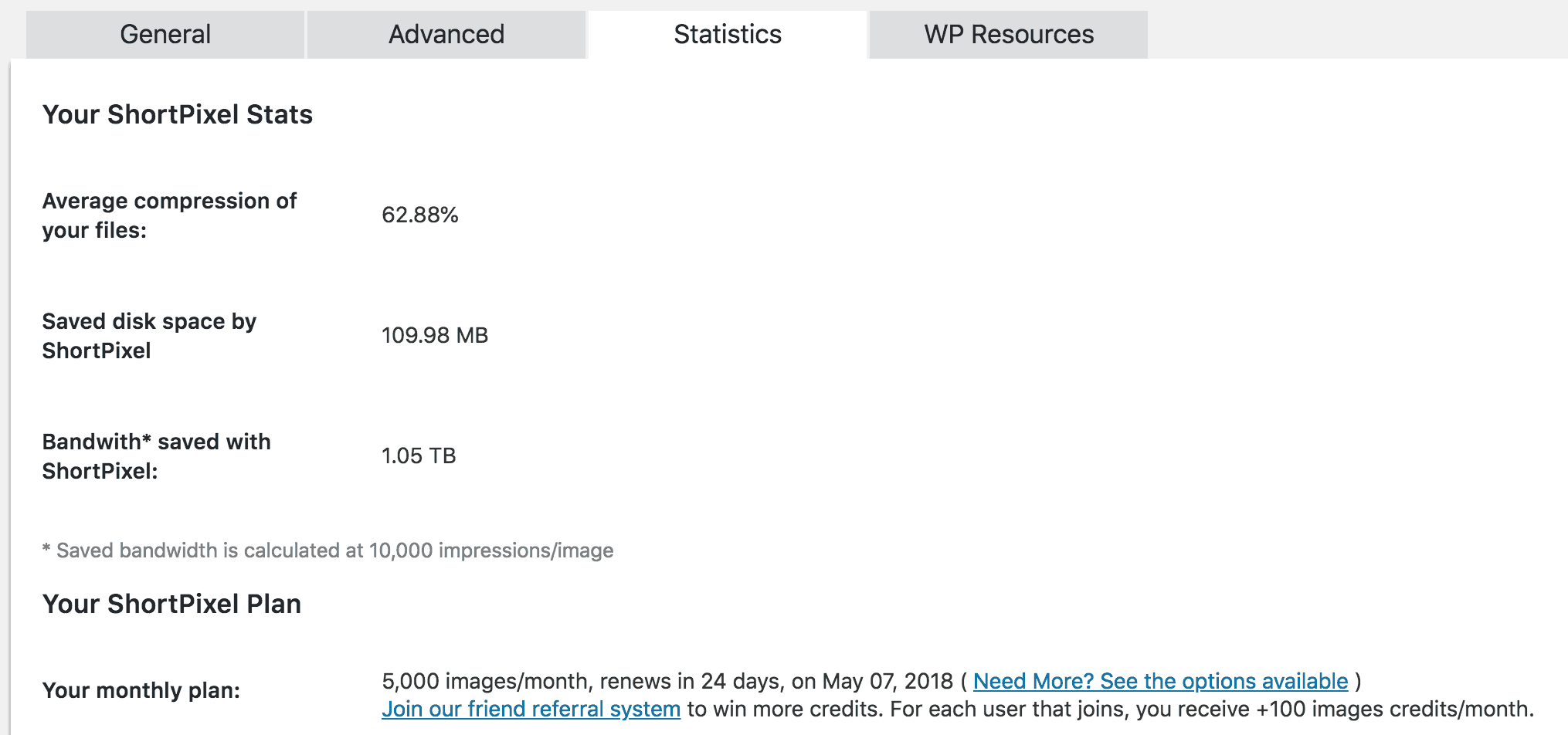 My Review: This is probably one of the tools that you can set up and leave it. It is also probably one of the best on the market for image compression for SEO, so I almost immediately installed it the moment I got Briefcase. The power of this tool can only be seen in the stats, which makes it a valuable tool if you aren't already doing image compression for your blog.
What It Does: Compressing and optimizing images for SEO
Best For: WordPress Blog owners
Usually Costs: $9.99/month + You get 3000 Bonus Image Compressions!
It's the same as Short Pixel Small (#11), but you get 15,000 image compression compared to 5,000 for the small plan.
If you're running multiple websites or have a lot of image to smush then you'll probably need Pro.
If not, you can probably give this a miss if you're only running 1-2 websites.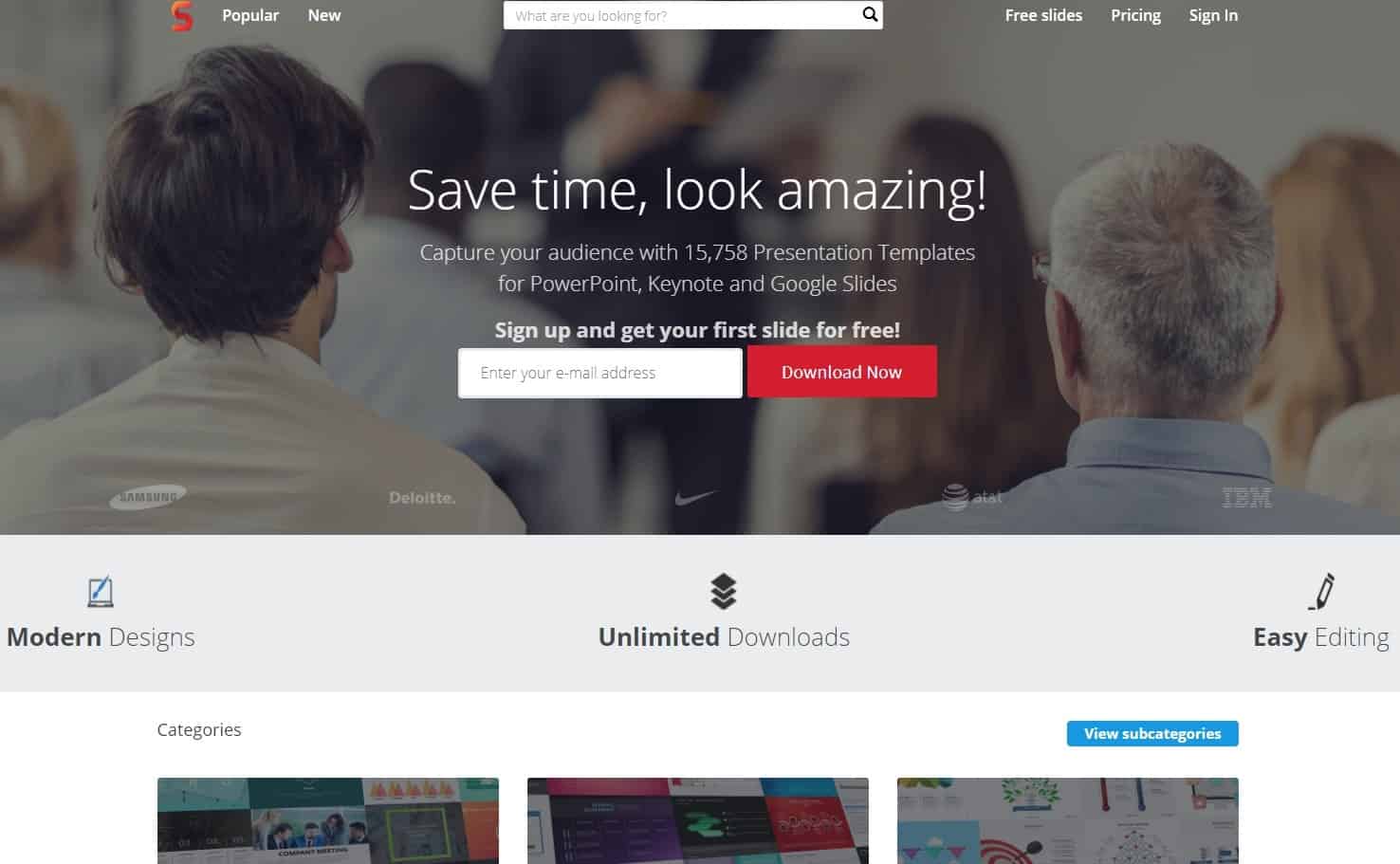 What It Does: Putting together well-designed slide decks
Best For: People who does presentation a lot
Usually Costs: $499/month
Slideshop is essentially just a place to get templates of slideshows, and it's available in all major formarts – Powerpoint, Keynote and Google Slides.
With over 15,000 slides in here, there's a lot of presentation slides you can choose from.
The plan with Briefcase comes with unlimited access which is a big asset if you need inspiration for presentations. Without this plan, buying each presentation slide can set you back anywhere from $10 to $200+ PER PRESENTATION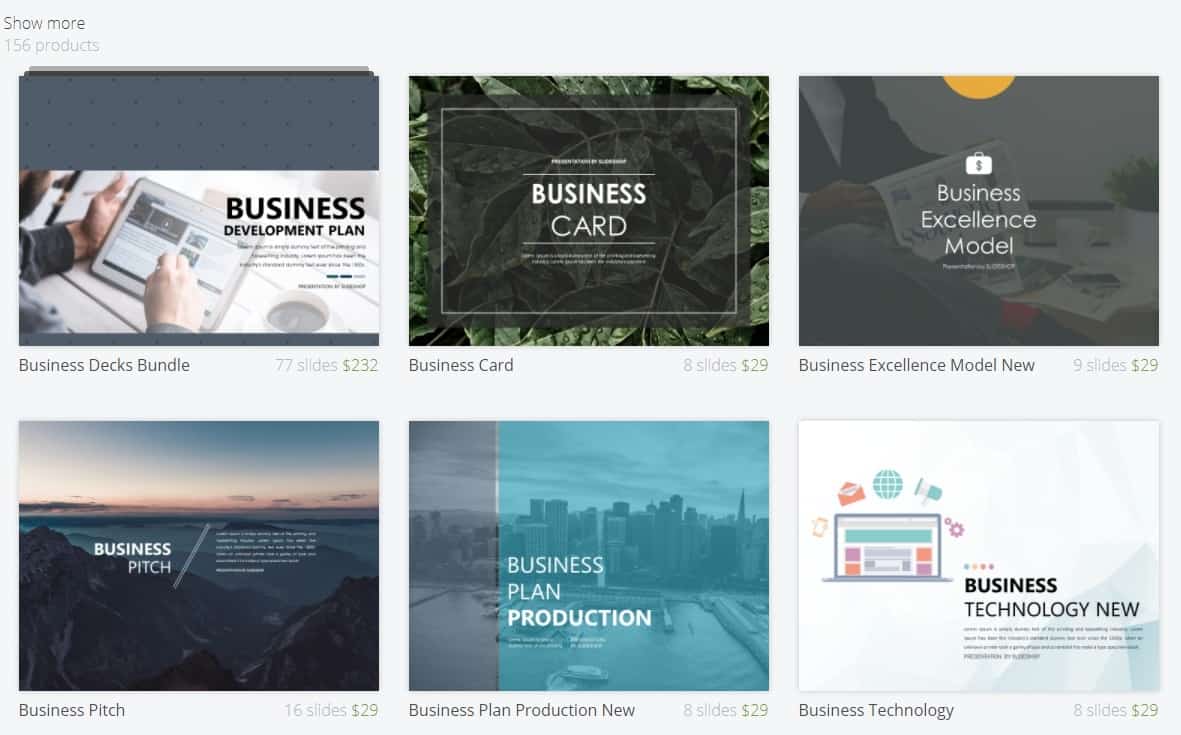 My Review: I don't do presentation much so I don't get as much value out of this as other people. However, I have a friend that found this resource valuable when I shared it with him because he makes money doing presentation. Imagine the time you can save with the design work and just focus on getting the actual work done at half the time. In any case, definitely must get if you do presentations a lot.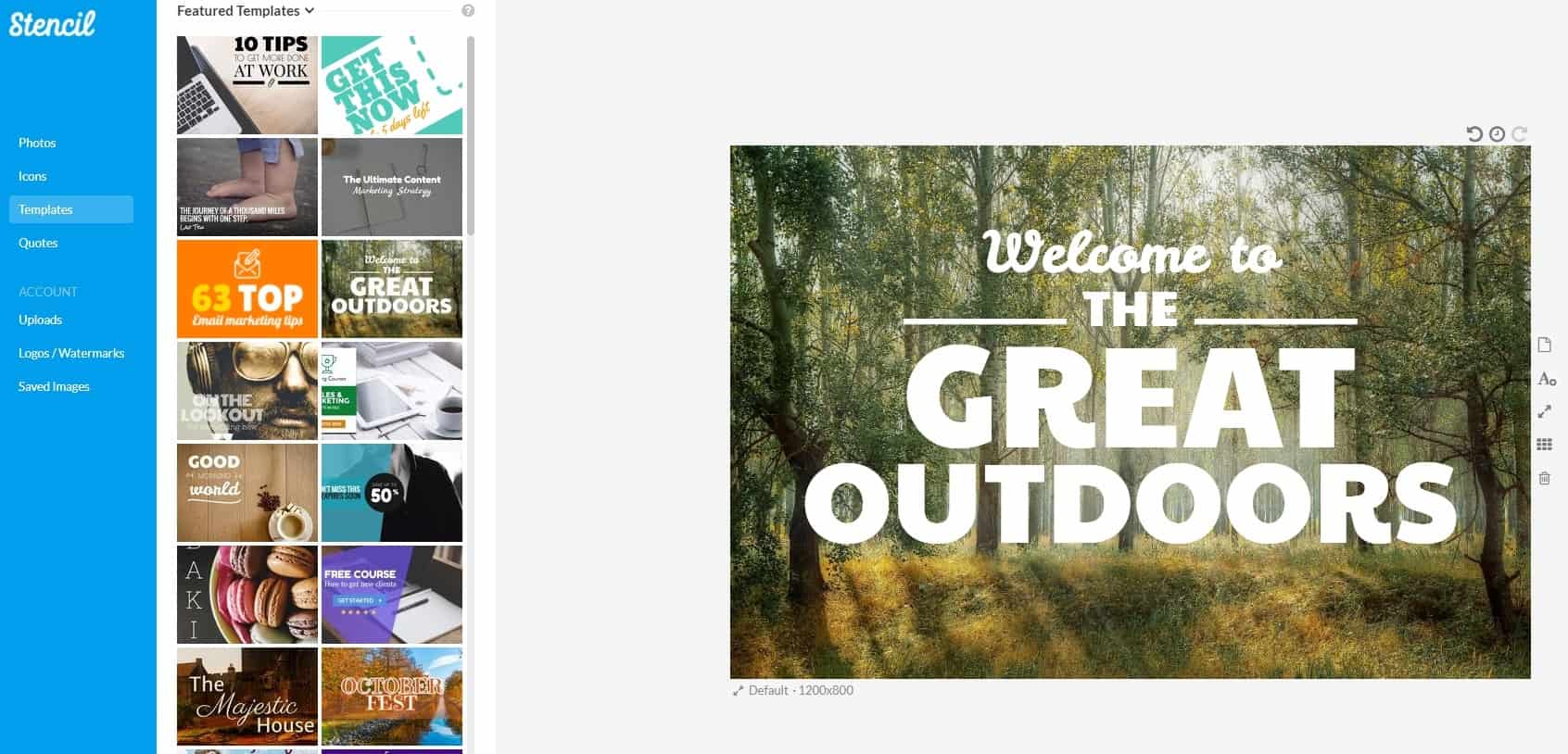 What It Does: Easily create ads and marketing collateral using pre-loaded templates, images, icons.
Best For: Creating great looking images quickly, and also 'quote' pictures.
Usually Costs: $12/month (Annual payment of $144)
Stencil is tuned more to creating Social Media friendly images, for ads, and for marketing purposes.
There's also a special 'Quotes' section that help you find insp